COHAP Outreach Corporation believes that education is the path for clients' successful reentry.
At COHAP Outreach Corporation, we understand that every client needs a stable living environment effectively complete the process of re-entry. This program helps assist clients and their families in finding a place to call home. By the client becoming a homeowner we are making dreams come true.
Home Buying Workshop– This program will be broken up into two informative sessions.
§ The First session workshop will be over financially literacy, credit and money management, credit repair services, and budget tips.
§ The Second session of the workshop will cover mortgage programs and the steps of the Home Buying process, from purchasing contract to closing on a home. The workshop will feature speakers throughout the real estate industry. (Mortgage lenders, realtors, escrow officers, inspectors, and appraisers)
Short Term Transitional Housing Program – Lack of affordable housing and financial hardship are the number one cause of homelessness in our community amongst Veterans & those formerly incarcerated. This program will offer emergency help for those experiencing temporary homelessness as well as those who have endured hardship and need our short-term housing facilities while they take advantage of the programs, we have available. This is transitional housing which will be available for 6-8 months. During this time COHAP & it's Partners will equip participants with skills to support themselves and/or their families.
Educational Skills & Entrepreneurship Program
At COHAP Outreach Corporation, we believe that education is the pathway for the clients success in re-entering into society. We collaborate and partner with agencies to offer GED and vocational training, support groups for behavior & addiction issues, basic life skills and financial literacy to serve as a foundation for success. The workshops include resume creation, interviewing skills, workplace ethics, interpersonal skills, communication skills, conflict resolution and time management.
COHAP Outreach Corporation provides each client with the job skills necessary to gain and keep employment.  For many people with felony records, starting a new business can turn their lives around and set them up for success.
We will be partnering with local Educational Institutions to offer the following certifications:
Educational Skills Program –Business Office Technology Academy, Construction Technology Academy, Manufacturing Academy, Healthcare Technology Academy, Emergency Medical Technician (EMT), Culinary Arts Program, Police Academy, Firefighter Academy, Transportation & Global Logistics Technology Academy, Professional Pilot Level II Certificate Program, Medical Billing and Coding Specialist Program.
Entrepreneurship Program – This program offers speaking seminars of a panel of successful entrepreneurs that will discuss how they started their businesses and what led them to success. These panelists will range in trade categories from Real Estate Investing, Logistics and much more. Mentoring and coaching will be through a select application process.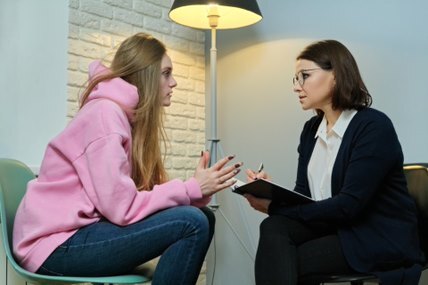 MENTAL WELLNESS/ MENTORING PROGRAM
Mental Wellness/Holistic Meditation –  This program is to help with stress, anger management, addiction, anxiety, and PTSD (Post Traumatic Stress Disorder).

Youth Mentoring Program – This program is for young adults 17-19. GED classes, College & Career Exploration, Youth Support Groups & Community Service.